FHOPE bearing winding packaging machine is able to cover all surfaces of packaging materials through good control of overlapping. Through different materials, the packaging layer can eliminate most of the air, dust and moisture. By selecting suitable packaging materials, the packaging can reduce corrosion, water stains, dust and rust. It protects the coil surface during storage and transportation.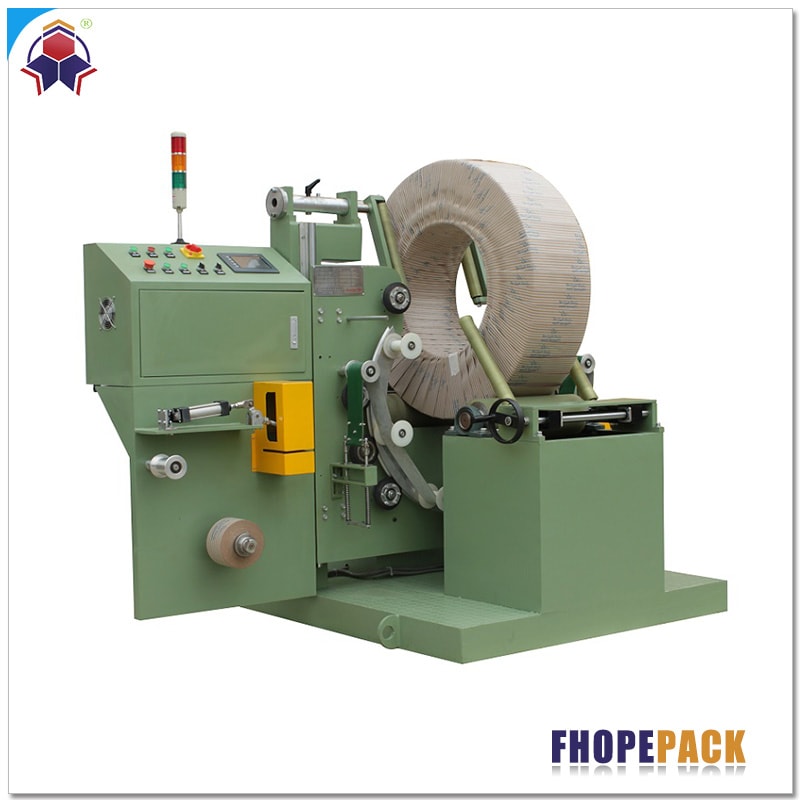 The ring winding packaging machine is the product of packaging demand under the economic development.
At the beginning of the 21st century, the ring winding packaging machine industry has developed gradually, and it is maturing at a visible speed every year.
In 2008, influenced by the market and economy, the packaging industry had a cold winter.
Now under the adjustment of national economic policy and industrial layout policy to the open economy, China's winding packaging machine industry has gradually recovered from the impact of market and economy, and entered a new development track.
With the gradual development of winding packaging machines, the current enterprises need to find their own development pat.
Nowadays, in the current market, the demand for winding packaging machine has opened a new road for enterprises: stabilize the old market and open up a new market.
The market also puts forward more requirements for winding machines. Our winding machine manufacturers should pay attention to the ability of technological innovation and independent development, and accelerate the investment of enterprises to meet the requirements of the market.
From the perspective of the market of winding machine industry, large-scale enterprises dominate the level of scientific and technological innovation, with independent R & D equipment.
Small and medium-sized enterprises have to rely on foreign technology to obtain technology through imitation or replication for the reasons of low technology level and backward technical equipment.
In order to adjust the industrial structure, transfer the focus to technology research and development, hire some professionals to the independent research and development of new equipment, winding machine enterprises want to go on the development path of fierce competition, should constantly innovate the appropriate market development, and new winding machine